Meet Dr. Williamson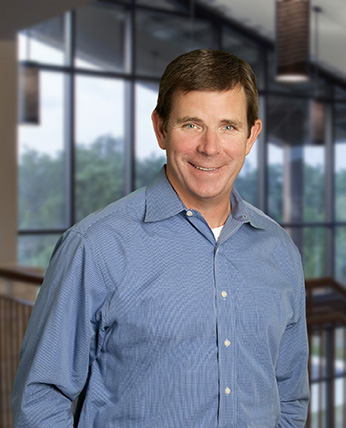 Dr. Mike Williamson is a native Texan, born in San Angelo and raised in Arlington. He attended Texas Tech University in Lubbock and graduated magna cum laude with a degree in Zoology. Dr. Williamson then attended Baylor College of Dentistry in Dallas where he graduated 3rd in his class, receiving numerous awards. Upon graduation from dental school, he pursued the graduate program at Baylor College of Dentistry and received his Certificate in Periodontics. Dr. Williamson also received a Master's Degree in Oral Biology from Baylor University during his graduate studies. While in graduate school, he received the Balint Orban Award, the highest level of certification in the field of periodontics.
After his residency, Dr. Williamson moved to Austin where he began practicing in 1993. Since that time, he has made an effort to advance the quality of dental care in Austin. Dr. Williamson frequently gives lectures to local groups on a wide range of topics including dental implants, gum grafting, cosmetic periodontal surgery, and bone regeneration. He is also the founder and program director of Impact Austin, a local dental study club whose purpose is to positively impact the quality of dental care provided in Austin by hosting the highest quality international speakers in the field of dentistry to speak to local dentists. Impact Austin is not only about education, but also participates regularly in local community service projects. In addition to serving the Austin community, Dr. Williamson serves internationally as well. He has been on multiple mission trips to Mexico, Guatemala, and Nicaragua where he has been able to utilize his skills to help the neediest of people.
Selected by his peers, Dr. Williamson was named "Super Dentist" in Texas Monthly and "Top Dentist" in Austin Monthly every year since these magazines have been performing peer review surveys.
Dr. Williamson is committed to his faith, his wife, and his four children. He attends church regularly, is involved in bible studies, enjoys running & working out, and spending time at the lake; most of all, he loves quality time with his family.
PROFESSIONAL MEMBERSHIPS